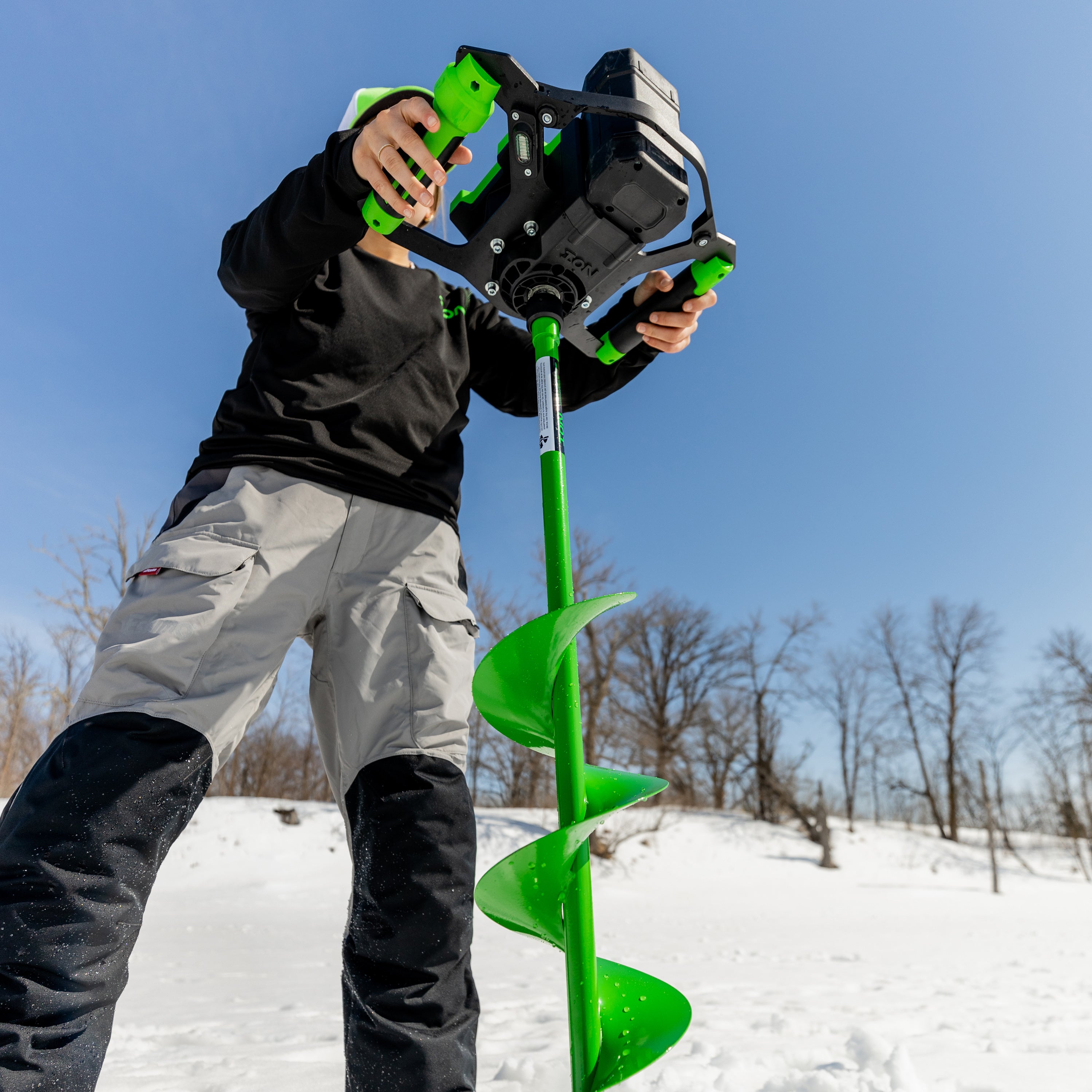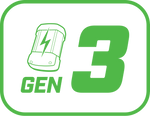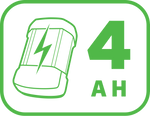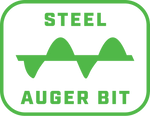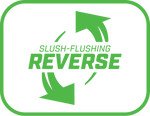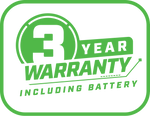 ION® Alpha models feature a steel Turbo™ auger bit, available in 8" and 10" cutting diameters. These steel augers remain impressively lightweight, with both sizes weighing less than 22lb.
Six Models, One Powerhead
All Alpha and Alpha Plus models share a dynamic 40V powerhead, engineered from the ground up to deliver consistent, high-performance power. Built on a Gen 3 battery platform, each powerhead features:

Trigger allows you to ease into a cut, or go full speed on-demand.

Operation-activated LED lights to help illuminate where you're cutting.

A simple toggle switch activates Reverse mode to flush away slush in the hole.
Up to 2000 inches of ice per charge
Up to 3.4 IPS (inches per second) cutting speed
19.8 lb.
8" diameter steel auger bit
40" auger bit length
Variable speed activation trigger
Reverse mode
3-Year Product Warranty
3-Year Battery Warranty
Up to 1200 inches of ice per charge
Up to 2.2 IPS (inches per second) cutting speed
21.6 lb.
10" diameter steel auger bit
40" auger bit length
Variable speed activation trigger
Reverse mode
3-Year Product Warranty
3-Year Battery Warranty
In the Box
Alpha™ Powerhead
4 Amp-Hour, Gen 3, 40V Lithium-ion Battery
Steel Auger Bit (8" / 10" Diameter Models)
Battery Charger
Blade Protector
Hex Wrench for removing auger bits and/or blades